Why Masaru 庖丁
Every knife we took in, we believe we are creating new opportunities & experiences. We believe in challenging the norm. Creating something which has both high performance and style, affordable for most. Introducing a new chef experience for everyone at home or at work. We do this with Masaru Knives.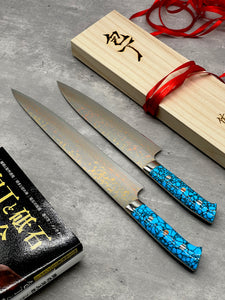 Takeshi Saji Rainbow Damascus VG10 Series. - - - -Now Available at Tsutaya Books Pavilion
- Lot 2.89.00, Level 2 Orange Zone.
Nigara Hamono is in Malaysia
Since the days of Samurai, having 350 years of history, starting from making swords for Tsugaru clan in the early Edo period, Nigara Hamono has passed down the tradition and skills for eight generations. Currently headed by Mr Tsuyoshi Yoshizawa (吉澤 剛)
Find out more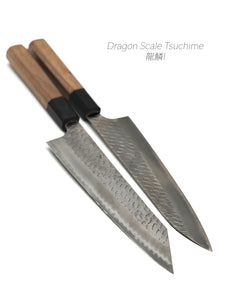 Masaru Knives, THEY ARE BACK !
Featured Collections - NANIWA CHOSERA